In honour of Canada's 143rd Birthday I propose that all my knitting will be with red and white materials.  This leaves out the Shifting Sands Scarf I have been working on for months and does allow for casting on a new project. Here is my red knitting for today, my Cherrywood Scarf (Ravelry) a Knitspot pattern. Overall it has been a great pattern, but working on such small needles (3.0mm) can be tedious at times.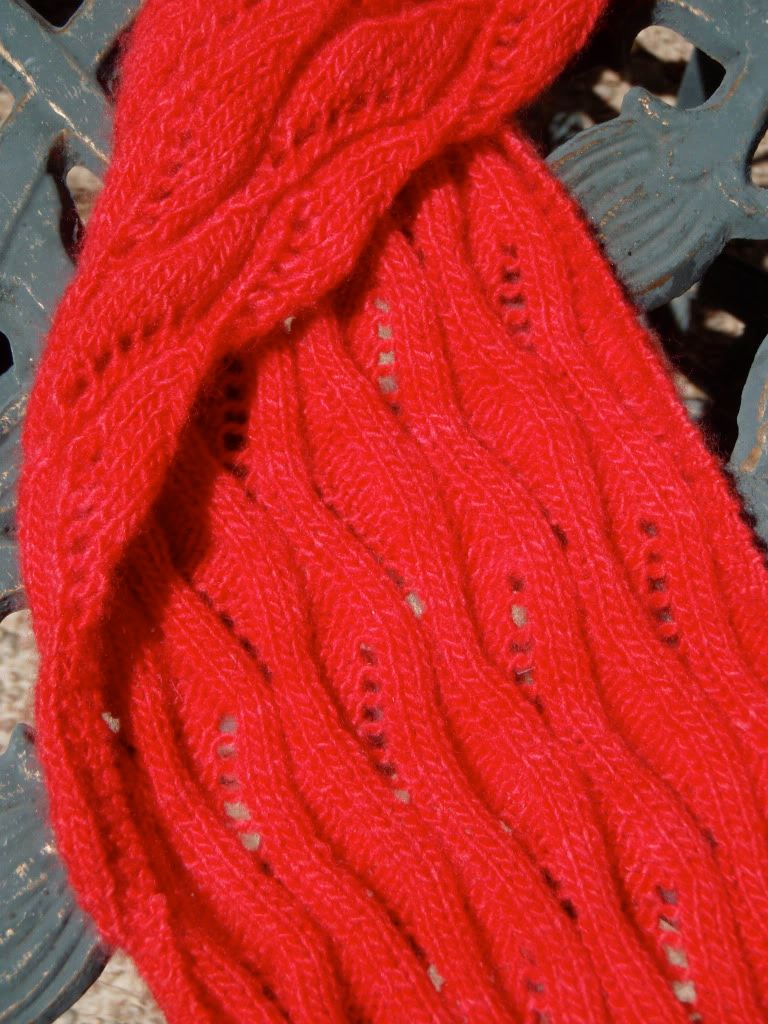 So here is something I finished today, my Austin Market Bag (Ravelry).  My awesome front loading washer was not ideal for felting but my Grandmother's machine sure is.  Felting this bag took far less time than I expected.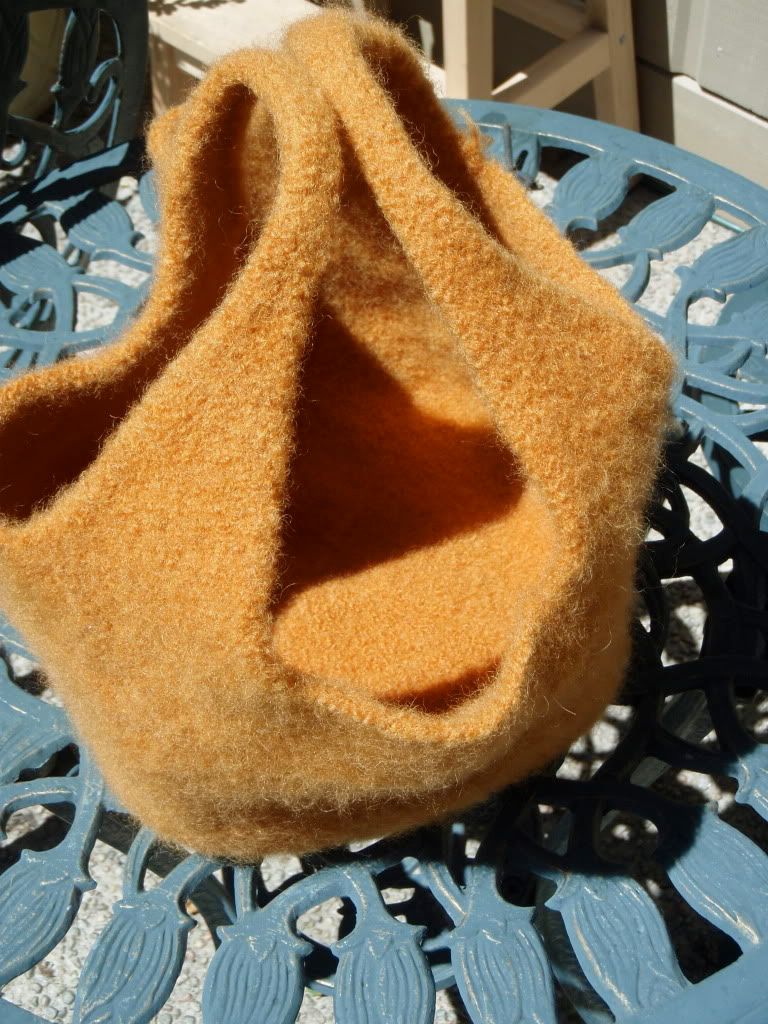 Happy Knitting and Happy Birthday Canada.